2019 /20 COERVER® Preston Performance Academy. (INVITE ONLY)
PLEASE NOTE: This registration link is only for players who have received an official Performance Academy invite from COERVER® Preston Victoria. Please do not register for this program unless you have received an invite. For more information regarding the Performance Academy or any other COERVER® Coaching Preston Victoria program please contact us at adminpreston@coerver.com.au.
The COERVER® Performance Academy is a technical 'player-focused' development program for junior / youth soccer players that is brought to you by COERVER® Coaching, "The World's Number 1 Soccer Skills Teaching Method", and our international partner Adidas®.
COERVER® Coaching Performance Academies operate in over 45 countries around the world with the aim of maximizing each player's development. This is achieved by providing each player with professional coaching, age specific technical and physiological programs, top class facilities and an extensive support program on and off the training field.
The COERVER® Performance Academy is a football school for serious, dedicated individuals seeking additional professional training to improve their technical ability, their football intelligence, and become more advanced players. Our mission is to provide comprehensive football education for young players looking to acquire the skills necessary to elevate their game to the next level. Our ultimate objective being to develop confident and creative players whilst teaching essential social skills such as good sportsmanship and respect, in addition to a good attitude to practice and play.
Recent graduates from COERVER® programs locally include George Mells (Brisbane Roar), Tom Rogic (Socceroos and Celtic), Ellie Carpenter (Matildas), Terry Antonis (Socceroos and Suwon Bluewings), George Timotheou (Schalke FC), Steven Lustica (Inter Zapresic), Nick Faust (Central Coast Mariners), and Marc Tokich (Western Sydney Wanderers).
This program has proven to be a resounding success over the last 15 years , giving players the opportunity to stretch their footballing development – particularly technically- over the traditional "off season", providing players with the platform to take their game to the next level.
Program Inclusion:
A minimum of 45- hours of professional COERVER

®

training and education.

Adidas COERVER

®

Coaching Performance Academy training Kit.

Adidas

®

training ball

COERVER

®

Performance Academy Home Training Program.

Opportunity to be considered for the SL Benfica / COERVER

®

Coaching International Elite Development Program (ages 13 – 17 only).

Detailed feedback and analysis of technical performance indicators.

Participate in COERVER

®

Coaching Performance Academy Gala days.

Opportunity to meet and interact with football and high performance experts.

Invitation to participate in the COERVER

®

Asia Pacific Performance Camp.
Session times are as follows;
Lionel Messi Squad: Tuesday 6:00pm - 7:30pm and Saturday, 12:00pm - 1:30pm
Neymar Squad; Tuesday 6:00pm - 7:30pm and Saturday, 12:00pm - 1:30pm
Sergio Aguero Squad; Tuesday 6:00pm - 7:30pm and Saturday, 12:00pm - 1:30pm
Cristiano Renaldo Squad; Wednesday 6:00pm - 7:30pm and Saturday, 1:30pm - 3:00pm
Luis Suarez Squad; Wednesday 6:00pm - 7:30pm and Saturday, 1:30pm - 3:00pm
Quick Information
RMIT Sports Field Bundoora
Course Gallery
,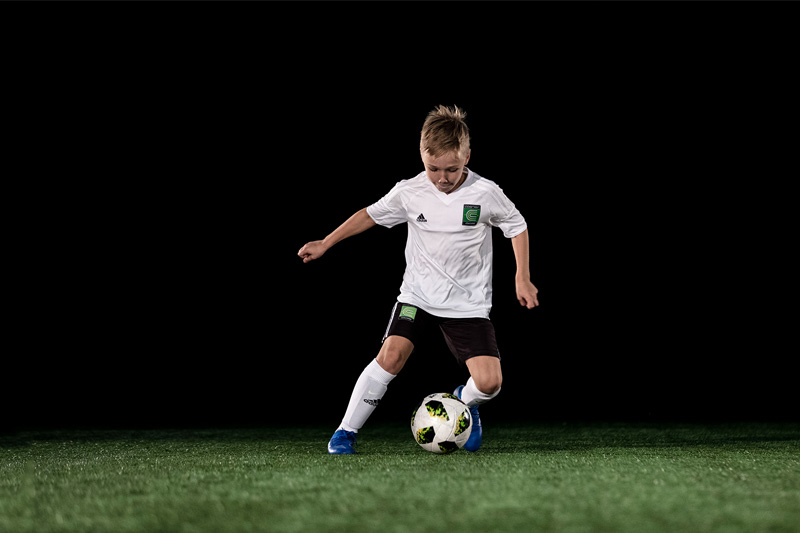 ,