Coerver Coaching Sydney North Shore - Small Group Sessions October x 4
PLEASE DO NOT REGISTER UNLESS YOU HAVE BEEN ALLOCATED YOUR GROUP OF 4 BY OUR STAFF
4 sessions x 1 hour per player - group of 4 players required
Each player in the group must be suited to the age and ability to the rest of the group (e.g. we cannot have a 5-year-old with a group of 10-year old's for safety and engagement purposes).
Bookings will be completed by expression of interest via return email, and we will be in contact to confirm the time and location of the sessions. 
All Coerver Coaches running the small group sessions will have proof of full vaccination and will be wearing a mask at all times. 
It is very important that you read through and understand our Covid-19 protocol which is shown below:
Coerver Coaching Sydney North Shore Covid-19 Guidelines
Small Group Sessions:
Prior to Training
✓ All coaches and players live within the 5km radius
✓ Players must not participate if they have any covid-19 symptoms or have been a close contact to a person with covid-19 in the last 14 days
✓ Any program introductions or information will be completed by email
✓ All coaches are fully vaccinated and must always have vaccine certification on them 
✓ Strictly 4 players (maximum) to one coach ratio 
During Training
✓ All coaches must wear a mask
✓ Pick up and drop off only for parents to avoid foot traffic
✓ Players to arrive no earlier than 5 minutes prior to the start of training
✓ No physical contact or tackling
✓ Adequate spacing between player and staff (applying social distancing rules)
✓ Social distancing must apply between all players
✓ No handshakes, high-fives, and body contact
✓ Players must not touch any training equipment 
✓ Use hand sanitiser prior to the session, after the session and during any breaks
✓ Players must not share drink bottles or any food items 
 ✓ Players, staff and parents are required to leave the venue immediately after training
Course Gallery
,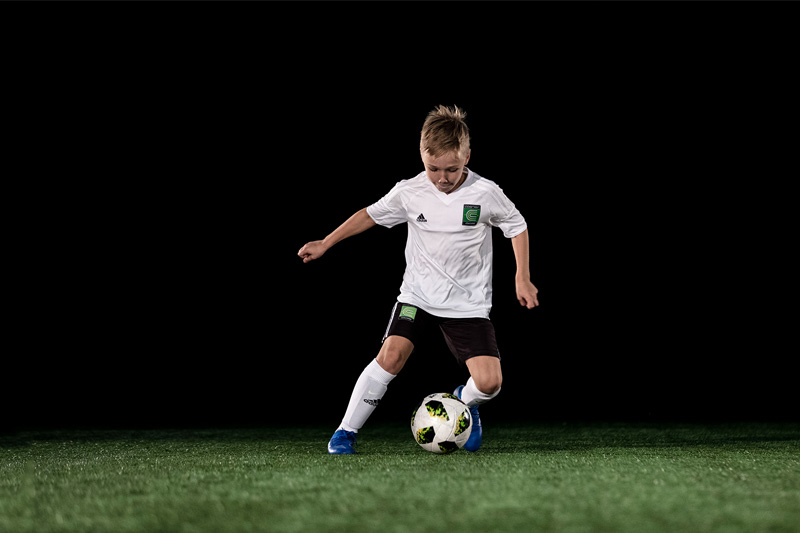 ,