Pre Season COERVER Training Camp Club Program
In association with our Partner Club and Club Program partners - COERVER® Sydney North Shore will be running a bespoke 3-Day Pre Season COERVER® Training Camp for invited youth teams this January 14-16, 2020, at Macquarie University Sporting Fields.
Players will train with their club teammates and COERVER® Coach. Using the world renowned COERVER® Method to focus in on the technical skill development of the player in preparation for the 2020 Season.
Ground Location: Macquarie University Sporting Fields – Uni Oval – corner of Talavera Rd and Culloden Rd, Marsfield.
Date: January 14th – 16th (Tues-Thurs)
Time: 9am-11:30am each day 
Price: $95 (Discounted rate for our associated Partner Club and Club Program partners)
In order to keep the price as low as possible, no hard costs or inclusions have been added. Players will however be required to bring their own ball and wear their adidas Winter Club Program COERVER® kit (Sky Blue Shirt, Black Shorts, White socks) to the Training Camp. Players that don't already have their kit for the 2020 season can pick this up on the morning of the first day (pending availability of stock at the time). But please ensure they have registered for the 2020 Season Club Program first so that we can distribute the kit. Adidas balls will also be available to purchase on gorund on the morning of Day 1 if required.   
PARENTS / CARERS: Our primary source of communication for this program will be via email. So please ensure you are regularly checking your email (including 'Junk Mail') for all program updates and wet weather advice. If you would like to add multiple email addresses to our mailing list for this program please add these in to the comments section. Likewise, if you register via a Multi-Booking we strongly recommend you include all parties email addresses in the comments section to avoid missing out on any of the Camp communications.
COERVER® Coaching Sydney North Shore Mission;
To deliver the very best technical skills football training program for Junior and Youth players in the region by utilising the world renowned COERVER® Method in partnership with adidas.

To maximise the enjoyment and love of the game for every single player we train.

To improve young players – both as footballers and as people. Using the hidden learnings and neuroscience inside the COERVER® Method to improve and develop each individual's health, academic performance and general life skills.

To develop technically skilful, confident, creative and competitive players who love the game, respect themselves, respect others, and display excellent sportsmanship.
To stay up-to-date on all things COERVER® Sydney North Shore – follow us on facebook and instagram. Or for more information/questions please contact us directly at sydneyns@coerver.com.au.  
COERVER® Coaching has worked with some of the world's biggest clubs, associations, coaches, and players over its 35 years of technical skills training and expertise. A pedigree that is unrivalled globally. So, if you are looking to take your game to the next level this season – and become a smarter, faster, more technical footballer – now's the time to join us at COERVER® Sydney North Shore! 
Quick Information
Macquarie University Sporting Fields - Uni Oval
Course Gallery
,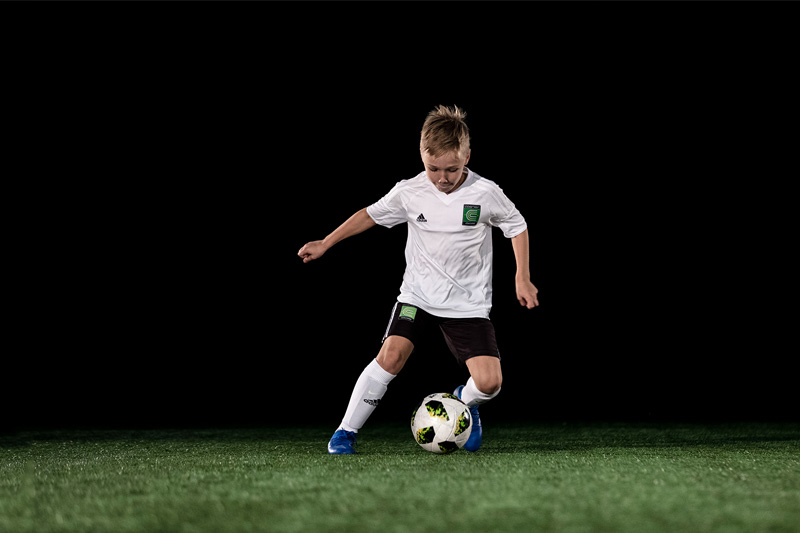 ,