SAP / NPL Youth Pre Trials Program
By popular demand, the COERVER® SAP / NPL Youth Pre Trials Program in partnership with Gladesville Ryde Magic FC, is BACK! This program delivered some fantastic outcomes for players preparing for trials last season and we're looking forward to delivering that again in 2019. Tailored specifically for current and aspiring SAP, NPL, Super League and Diamond League players as they prepare for the upcoming trial period. Designed to develop and condition the 'player first' – particularly at a technical level. This program will also be used for 'Talent Identification' purposes for our upcoming COERVER® Summer Performance Academy – the highest level of COERVER® training globally and our prerequisite program to the SL Benfica / COERVER® Coaching International Elite Development Program. Roll out for this year's COERVER® SAP / NPL Pre Trials Program as follows;
Ground Location: Macquarie University Sporting Fields – Northern Oval (Sept 26) and Ross Gwilliam Oval (all other dates) – corner of Talavera Rd and Culloden Rd, Marsfield.
Program Schedule: 5 x 90min Technical Intensive Sessions | Tues & Thurs | 6pm-7:30pm | Sept 26th then break for COERVER Spring Camp (which all players are encouraged to attend – click here for more info and to register) + Oct 8, 10, 15, & 17
Ages: Boys & Girls | SAP (U9-U12/13) & Youth (U13-U16/17) 2020 Age Groups. NOTE: The SAP and Youth programs will run seperately and be split in to sub-groups based on age and ability.
Cost: $150 (5% sibling discount applied on multi-bookings)
IMPORTANT: This Program will be strictly limited to a very small group of players in the SAP and Youth aged programs based on available COERVER Coach allocations. Maintaining the integrity and quality of the program as our priority. Once registrations are full, players will need to go on a waiting list. So please register early to avoid missing out.
PLEASE INCLUDE IN THE COMMENTS SECTION: Your child's most recent club, team and any friend requests. Groups will be split by age, ability and friend requests (as best as possible).
PARENTS / CARERS: Our primary source of communication for this program will be via email. So please ensure you are regularly checking your email (including 'Junk Mail') for all program updates and wet weather advice. If you would like to add multiple email addresses to our mailing list for this program please add these in to the comments section. Likewise, if you register via a Multi-Booking we strongly recommend you include all parties email addresses in the comments section to avoid missing out on any important communications.
PLAYERS: All players are expected to bring their own ball for this particular program. If a ball is required, COERVER® Sydney North Shore are happy to provide adidas® training balls here.
COERVER® Coaching has worked with some of the world's biggest clubs, associations, coaches, and players over its 35 years of technical skills training and expertise. A world renowned method and pedigree that is unrivalled globally. So, if you are looking to take your game to the next level – and become a smarter, faster, more technical footballer – now's the time to join us at COERVER® Sydney North Shore! 
COERVER® Coaching Sydney North Shore Mission;
To deliver the most challenging, effective and FUN! technical skills football training in the world for all ages/abilities.

To improve young players – both as footballers and as people. Using the COERVER® System to improve their health, academic performance and general life skills.

Develop technically skilful, confident, creative and competitive players who love the game, respect themselves, respect others, and display excellent sportsmanship.
To stay up-to-date on all things COERVER® Sydney North Shore – follow us on facebook and instagram. Or for more information/questions please contact us directly at sydneyns@coerver.com.au.  
Quick Information
Macquarie University Northern Field
6PM-7:30PM | Tues & Thurs
Course Gallery
,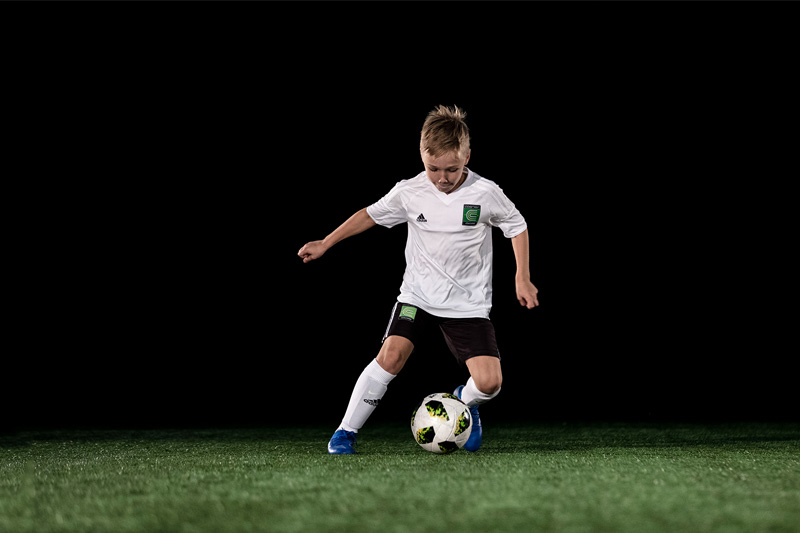 ,