SEASON 2020 CREATIVE PLAYER PROGRAM (U9-U14)
Is your son or daughter keen to take their game to the next level? And start developing skills and techniques that build confidence and creativity? Do you want them to enjoy and develop their love for the game? Then the COERVER® Creative Skills program is designed to deliver just that!
Through the globally recognised COERVER® Curriculum and Method we will foster an environment that develops a technical foundation in the players game through skill development and technique appropriate to the players age and current stage of development. As well as having a heap of fun along the way!
All players, boys and girls, from U9-U14 years, are welcome to join us in the COERVER® Creative Player Program for Season 2020. Details below;
Ground Location: Norman Griffiths Oval, West Pymble
Program: 14-hours of COERVER® Creative Player programmed sessions over the course of the season
Schedule: Mondays from Term 2, April 27th until program completion in August (final session TBD based on washouts and postponements throughout the season – based on the delivery of all promised hours).
Time: 5:30pm-6:30pm* each Monday. *Times may change closer to the program commencement once final registration numbers are confirmed.
Early Bird Price: $275 (Full price of $295 will be applied at the completion of the Early Bird period or while stocks last. Our usual 5% Sibling Discount will then be applied to all full price multi-sibling bookings).
PLEASE INCLUDE IN THE COMMENTS SECTION: Your child's most recent club (if they have one), team and any friend requests. Groups for the program will be split by age, ability and friend requests (as best as possible).
PLEASE NOTE: Our programs regularly SELL OUT well in advance. So, we encourage parents / players to register early to avoid missing out. Spots are strictly limited!
PARENTS / CARERS: Our primary source of communication for this program will be via email. So please ensure you are regularly checking your email (including 'Junk Mail') for all program updates and wet weather advice. If you would like to add multiple email addresses to our mailing list for this program please add these in to the comments section. Likewise, if you register via a Multi-Booking we strongly recommend you include all parties email addresses in the comments section to avoid missing out on any communications.
WHAT TO BRING / WEAR: All players are required to wear appropriate footwear (boots preferably), clothing to train in, and shin pads at every session. Players are also required to bring a ball to every session. If a ball is required, please email sydneyns@coerver.com.au to order and collect at ground.
COERVER® Coaching Sydney North Shore Mission;
To deliver the very best technical skills football training program for Junior and Youth players in the region by utilising the world renowned COERVER® Method in partnership with adidas.

To maximise the enjoyment and love of the game for every single player we train.

To improve young players – both as footballers and as people. Using the hidden learnings and neuroscience inside the COERVER® Method to improve and develop each individual's health, academic performance and general life skills.

To develop technically skilful, confident, creative and competitive players who love the game, respect themselves, respect others, and display excellent sportsmanship.
COERVER® Coaching has worked with some of the world's biggest clubs, associations, coaches, and players over its 35 years of technical skills training and expertise. A pedigree that is unrivalled globally. So, if you are looking to take your game to the next level this season – and become a smarter, faster, more technical footballer – now's the time to join us at COERVER® Sydney North Shore! 
To stay up-to-date on all things COERVER® Sydney North Shore – follow us on facebook and instagram. Or for more information/questions please contact us directly at sydneyns@coerver.com.au.  
Course Gallery
,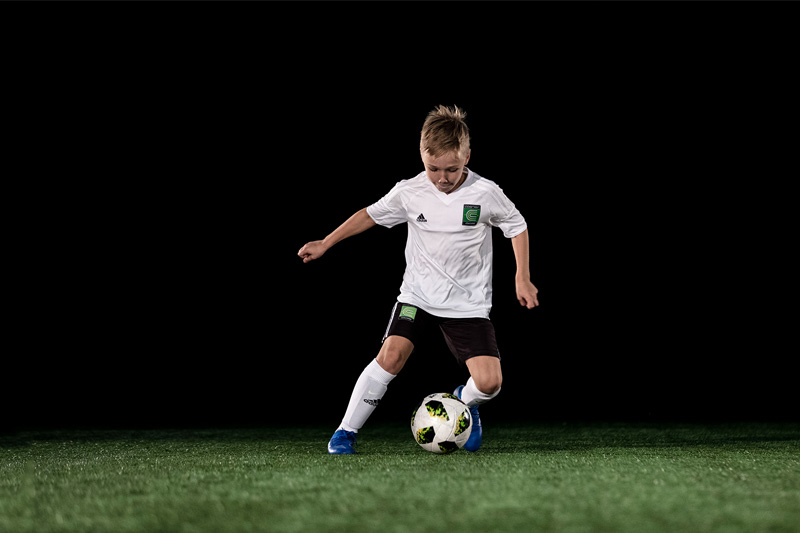 ,