COERVER© Coaching Sydney North Shore launches inaugural Development Academy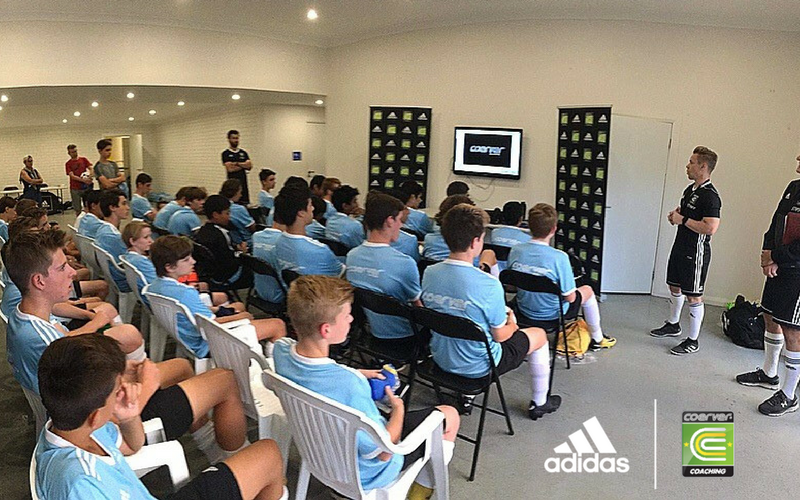 Tuesday February 20th proved to be a flagship day in the rapid growth of COERVER© Coaching Sydney North Shore. The Sydney North Shore program launched their first ever regional selection-based program – the CCSNS Development Academy – for senior boys and girls aged 11-16.
Players from all over the Sydney North Shore region were selected into the program through talent identification at CCSNS programs and initiatives since their launch in September 2017. The players were then put through their paces on Day 1 via a series of Skills Tests. The players also received an overview of the season long program and of course, picked up their COERVER playing kit thanks to our Global Partner adidas. Most importantly, a ton of fun was had by all as the excitement and energy of what these players were embarking on become apparent.
The COERVER Coaching Sydney North Shore team will be rolling out their Junior version of the Development Academy and first ever COERVER Skills Programs in April at West Pymble and Ryde Park. These programs, along with two back-to-back Holiday Camps at West Pymble and, for the first time ever, Macquarie University, will see hundreds of kids developing their game under the world's no. 1 soccer skills teachning method in April. 
Click here to find upcoming Coerver Coaching programs near you!