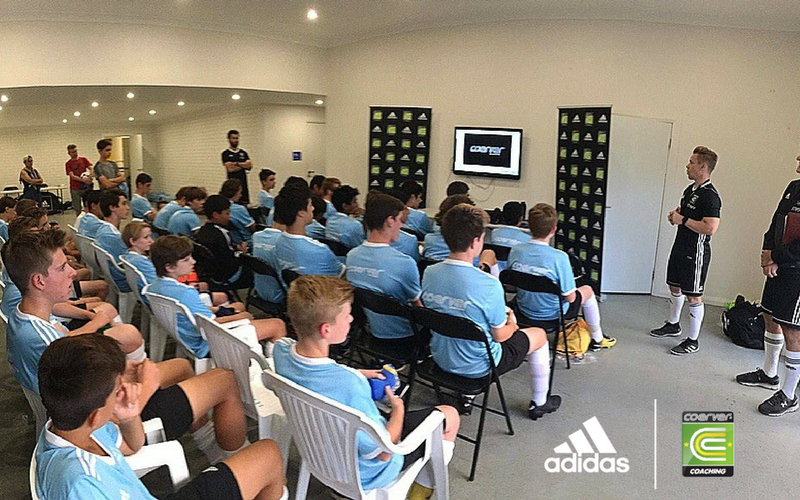 Tuesday February 20th proved to be a flagship day in the rapid growth of COERVER© Coaching Sydney North Shore. The Sydney North Shore program launched their first ever regional selection-based program – the CCSNS Development Academy – for senior boys and girls aged 11-16.
Players from all over the Sydney North Shore region were selected into the program through talent identification at CCSNS programs and initiatives since their launch in September 2017. The players were then put through their paces on Day 1 via a series of Skills Tests. The players also received an overview of the season long program and of course, picked up their COERVER playing kit thanks to our Global Partner adidas. Most importantly, a ton of fun was had by all as the excitement and energy of what these players were embarking on become apparent.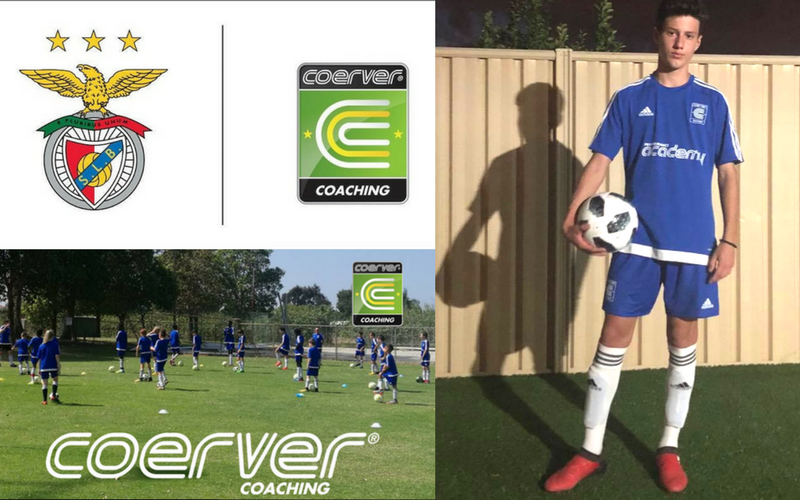 Dimitrij Blazeski of Coerver Coaching Stirling Bayswater, Western Australia, has been accepted into the SL Benfica/Coerver Coaching Elite International Development Program for April 2018.
Dimitrij Blazeski will travel to Lisbon, Portugal to take his place in the 5th edition of the SL Benfica/Coerver Coaching Elite International Development Program.
Dimitrij will join 19 other talented youth players from all around the world this April to spend a full month totally immersed in the SL Benfica academy system. The Benfica Academy was voted the World´s Best Academy of 2015 in the Global Soccer Awards. On a daily basis, the players will get the full Benfica Academy experience and play up to 8 matches against top-class opponents. The players will be managed by the club's academy staff and the Benfica Lab to help provide a true gauge of where they are in their development.