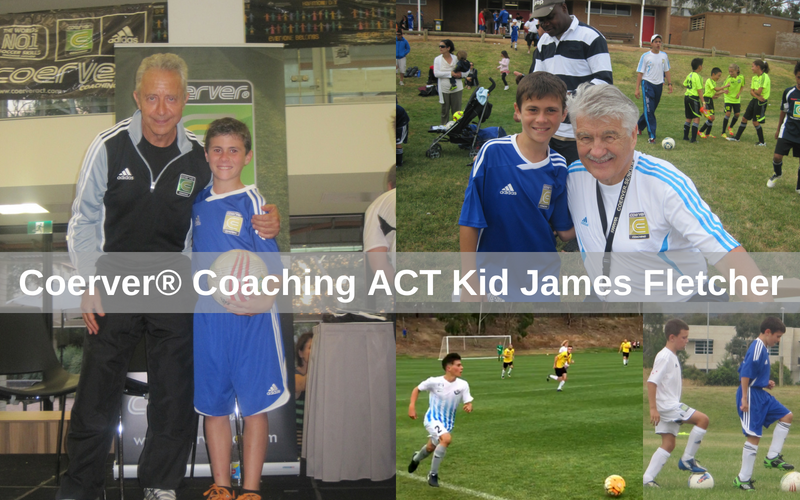 Coerver® Coaching ACT caught up with former Coerver® ACT Kid James Fletcher to get an insight into his experience growing up with Coerver® Coaching.
Player Profile
Name: James Fletcher
Achievements: 2016-17 FFA Centre of Excellence Scholarship holder, U-17 National team (Joeys) representative
Program: Coerver® Coaching ACT 
CC. Can you recall your first Coerver® Coaching experience?
My first Coerver® experience actually came after I didn't make the squad for Capital Football. I was 11-12 at the time and looking for a program that offered a quality level of training so I could improve myself technically. I was initially quite nervous, being new in Canberra I didn't know anyone, but the environment was very relaxed and welcoming. This, coupled with a high level of coaching helped to massively improve my game over a really short space of time. I remember only being able to juggle 20-30 during my first session and at the end of my time there I was easily juggling 250.
CC. How did the Coerver® program improve your game and what is it that makes the Coerver® program so unique?