Coerver® Coaching ACT caught up with former Coerver® ACT Kid Ellie Carpenter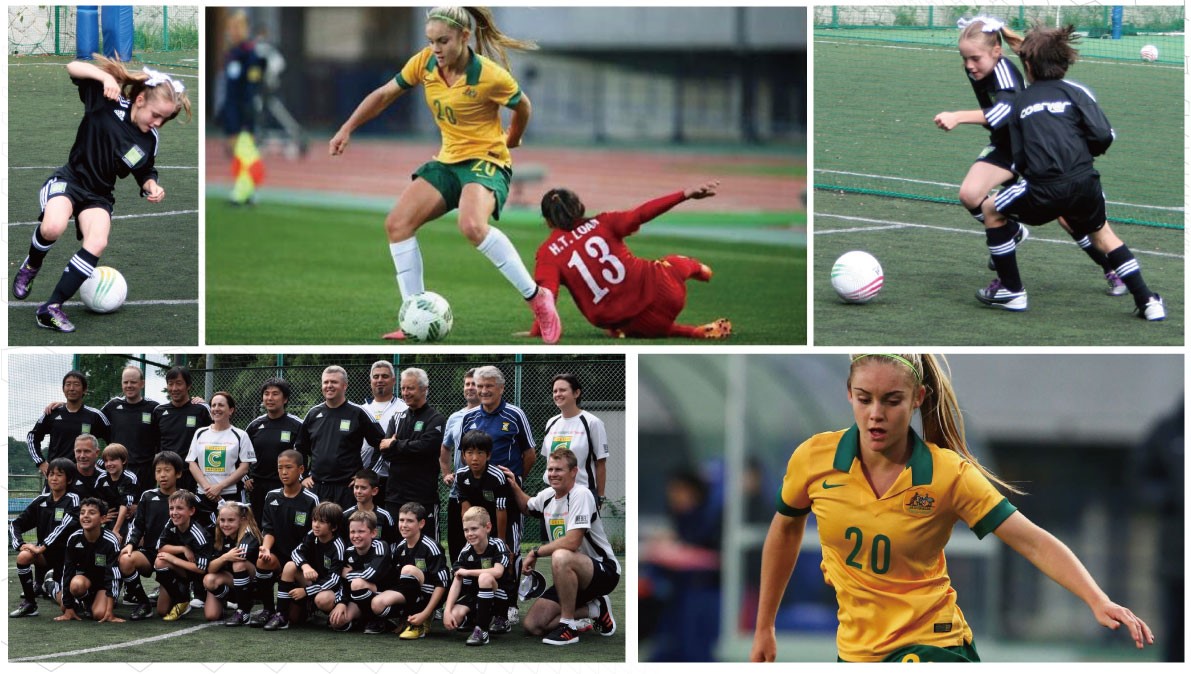 Coerver® Coaching ACT caught up with former Coerver® ACT Kid Ellie Carpenter to get an insight into her experience growing up with Coerver® Coaching ACT, Ellie recently signed on for her second season at Canberra United.
CC. We remember you as a young girl beginning at Coerver Coaching ACT at just 4 years of age with your brother Jeremy. Can you recall your first Coerver experience?
EC: Yes. I remember arriving at the field and every one of us was given a ball. I have a clear memory of all these kids surrounded by footballs and we were all learning to juggle and we were taught so many ball mastery skills.
CC. In the initial years you would travel a 7 hour round trip from Cowra to Canberra 2-3 times per week and have to do your school homework in the car. Do you feel that all the hard work has now paid off?
EC: Yes definitely. Football has taken me to places I never thought I would go and I've met so many fantastic people through football! It has exposed me to so many different learning experiences.
CC. You spent 5 years at Coerver Coaching ACT how did the Coerver program improve your game and what is it that makes the Coerver program so unique?
EC: Coerver gave me the skill I needed to be competitive, especially in the boy's teams I was a part of. It also taught me about discipline and being thorough with preparation.
CC. What is it about Coerver Coaching you enjoyed most?
EC: There are so many great memories associated with my time at Coerver. From the fun trips to Canberra with my family to the tour in Japan! I especially loved making the DVD's at the AIS and when I was in Japan.
 CC. What are some of your best memories from your time at Coerver Coaching ACT?
 EC: The fun we had and the rapport we developed with all the coaches there. Jason, Bugsy and Adrian had a big influence on my brother and I.
CC. You toured with Coerver Coaching to Tokyo, Japan in 2010 in the Coerver Select touring program and more recently returned with the Matilda's for the Rio Olympic qualifiers did that bring back memories from your tour as a ten year old?
EC: I love Japan. When I knew the Olympic Qualifiers were in Japan and that I had been selected, I knew I would feel at home there because I had been there for the Coerver tour and also to visit my brother who spent time playing and going to school over there.
CC. The Coerver Coaching ACT program has been a strong advocate for women's football with one of our Ambassadors being one of the greatest female footballers of all time Kristine Lilley, what advice would you give to our young Coerver girls in our programs?
EC: To listen to the coaches and to try and do everything to the best of your ability! 
Thank you Ellie and we wish you all the very best for your upcoming W League season.