COERVER COACHING ACT OCTOBER SCHOOL HOLIDAY CAMPS A SUCCESS!
Coerver Coaching ACT conducted the Coerver Coaching October School Holiday Camps this week at the University of Canberra & Trinity Christian School.
Over 100 players attended the four day camps. It was fantastic to see so many familiar faces and plenty of new ones! There was a high level of fun, excitement and determination from all players.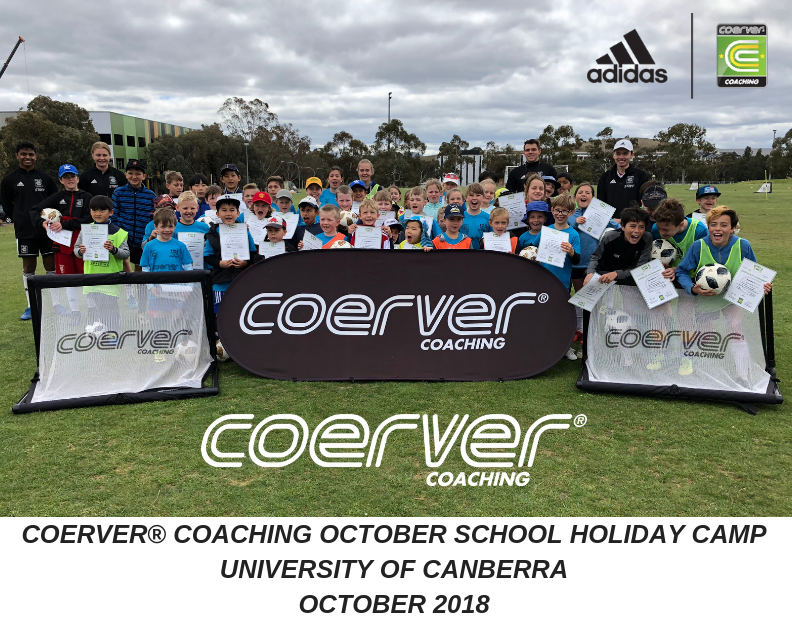 The camps conducted over the four days were based on the globally recognised Coerver Coaching Pyramid of Player Development. These camps utilised the Coerver® Method of ball mastery and graduated pressure to build technical competence and played carefully selected games to build functional success. It was great to see the improvement of all the players during the week, showcased in the end of camp demonstration to parents.
Throughout both camps the Coerver Coaching Staff selected players from each venue as the overall players of each squad.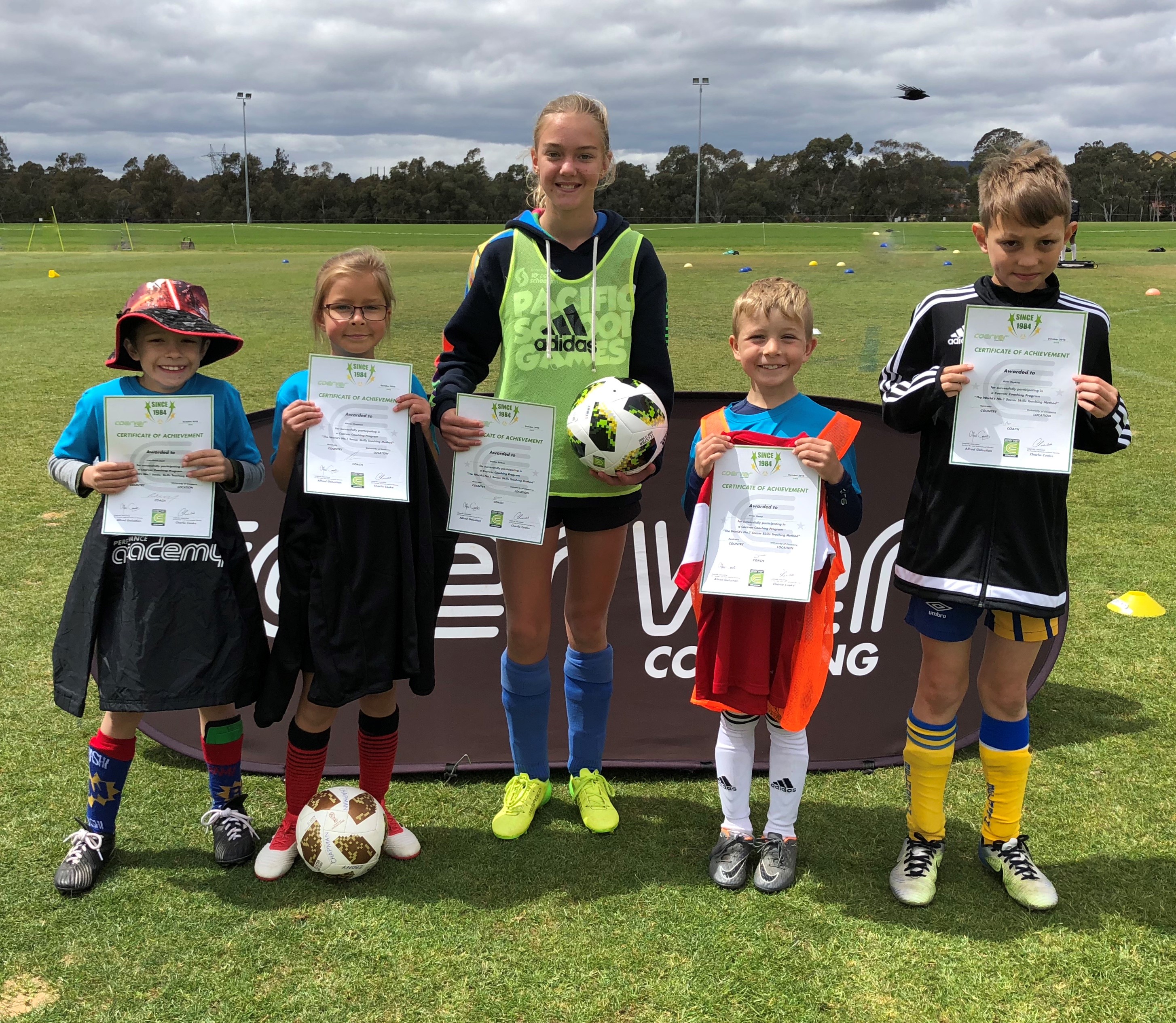 Coerver Coaching University of Canberra School Holiday Camp winners.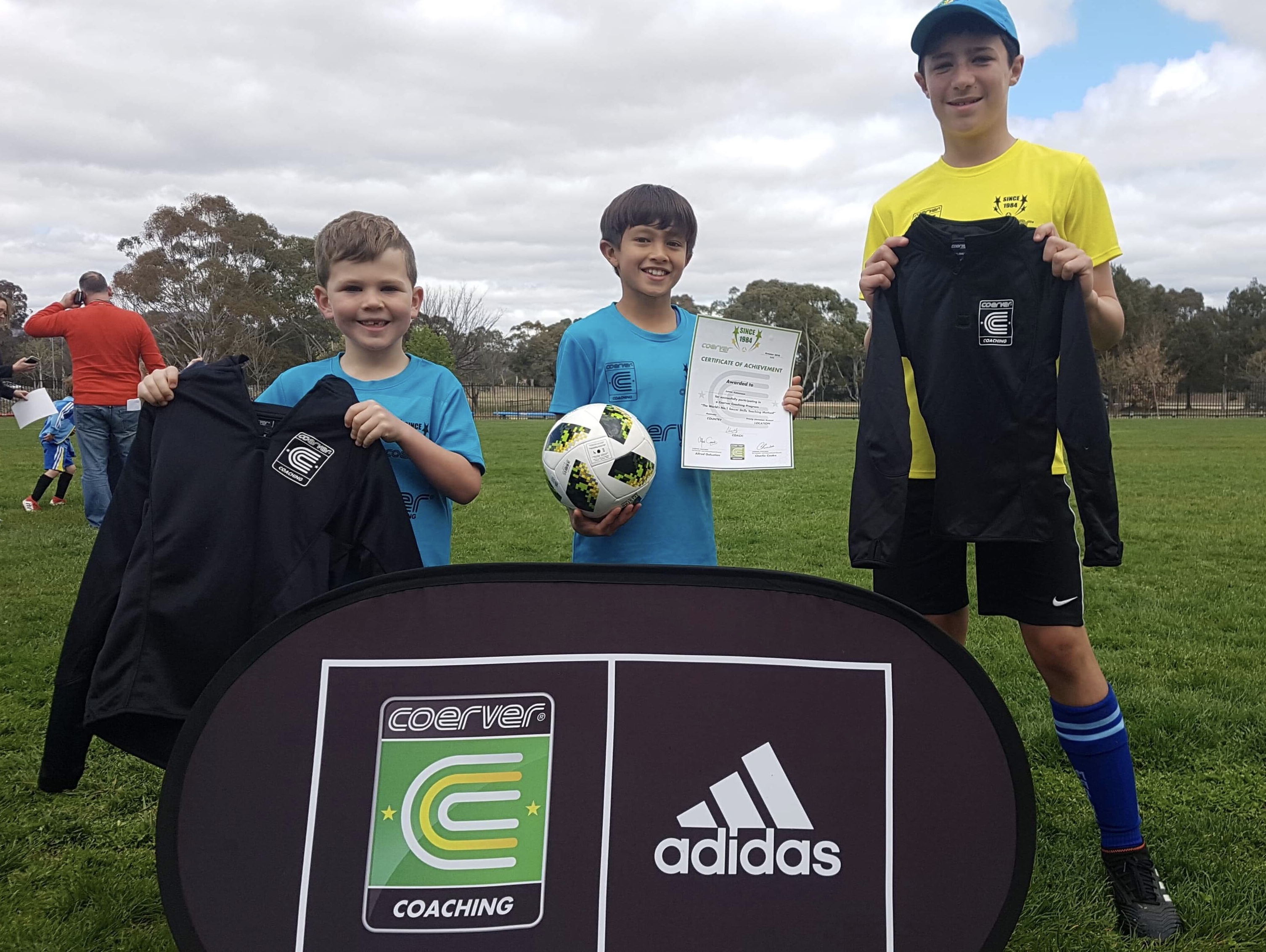 Coerver Coaching Trinity Christian School Holiday Camp winners.
Once again we would like to congratulate all players who attended the camps on a great week and we look forward to seeing you at a Coerver Coaching program in the future.
Take your game to the next level. Coerver Coaching Asia Pacific will be conducting its 2019 Asia Pacific Performance Camp from 17-10 January 2019, at the University of Canberra.
Please click here for the Asia Pacific Performance Camp trials application form. Book and pay by 15/11/18 to receive our special early bird rate.