LOCAL COERVER® KID ACCEPTED INTO SL BENFICA/COERVER COACHING ELITE INTERNATIONAL DEVELOPMENT PROGRAM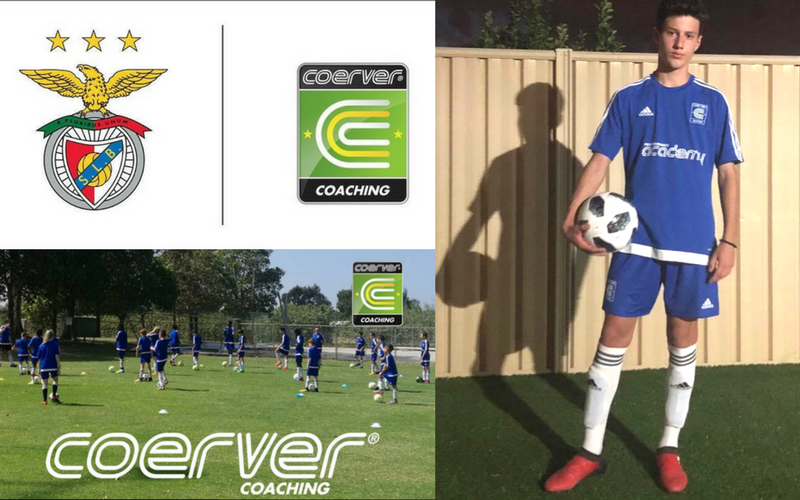 Dimitrij Blazeski of Coerver Coaching Stirling Bayswater, Western Australia, has been accepted into the SL Benfica/Coerver Coaching Elite International Development Program for April 2018.
Dimitrij Blazeski will travel to Lisbon, Portugal to take his place in the 5th edition of the SL Benfica/Coerver Coaching Elite International Development Program.
Dimitrij will join 19 other talented youth players from all around the world this April to spend a full month totally immersed in the SL Benfica academy system. The Benfica Academy was voted the World´s Best Academy of 2015 in the Global Soccer Awards. On a daily basis, the players will get the full Benfica Academy experience and play up to 8 matches against top-class opponents. The players will be managed by the club's academy staff and the Benfica Lab to help provide a true gauge of where they are in their development.
Dimitrij has been training with Coerver Coaching Stirling Bayswater since Coerver Coaching returned to Perth in 2013. He was acknowledged with a best and fairest award at their most recent Performance Academy, his efforts earning him into an invitation to participate in the Coerver/Benfica program.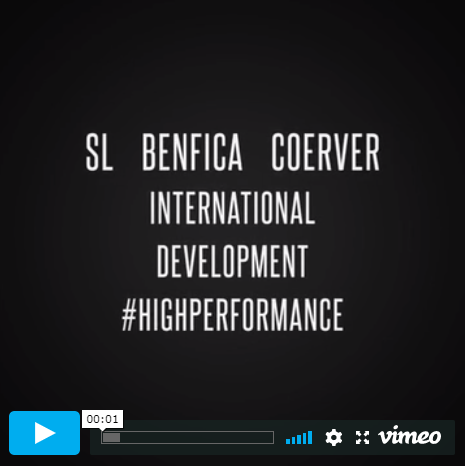 Antony Benetti, co-director and Technical Director of Coerver Coaching Stirling Bayswater commented "I have been coaching Dimitrij since under 13s and he has been training with us here at Coerver Coaching Stirling Bayswater since 2013. He studies and actively applies his acquired techniques during game play and can be readily identified as a Coerver Kid. We couldn't ask for a better ambassador to represent our program in Portugal."
Coerver Coaching Stirling Bayswater co-Director, Rob McCullagh added "We are delighted to have been able to facilitate this amazing opportunity for Dimitrij, who will be our first player to participate in this world class program. For us, the beauty of this relationship with Benfica is that players are provided the opportunity based purely on merit. The program is not a trial and Coerver and Benfica are very transparent on this. As with all Coerver programs, there is no commercial interest in the players and there is no financial incentive for us to offer this, so we are able to recommend players with complete integrity. The purpose of the experience for Dimitrij is to gauge where he is in his football development and where he would need to be should he wish to play football at the top level. It's an amazing opportunity and whatever happens from here is a bonus."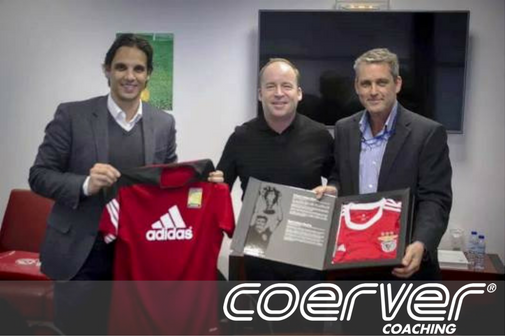 SL Benfica has been a Coerver Global Partner since February 2016. Through this partnership, selected Coerver players have the opportunity to be fully integrated into the Benfica Academy for 1-month elite player training programs. Coerver Coaching also collaborates with Benfica on projects to improve the football experience of young players worldwide.
Director General of Development and Training at SL Benfica, and former National Team forward, Nuno Gomes (pictured above with Coerver Scotland & Portugal Director Gordon Craig and Coerver Coaching EMEA COO Mike Smith) commented "…this agreement with Coerver® Coaching will allow Benfica to bring a top coaching methodology to further develop our club academy, and to bring Coerver players to be inspired and further developed at our club." 
The opportunity for Dimitrij to be a part of one of the world's best youth football academies is truly unique and from all of us here at Coerver Coaching, we wish him all the very best. 
If you would like to know more about the SL Benfica/Coerver Coaching Elite International Development Program opportunity, please don't hesitate to contact us.
Click here to find upcoming Coerver Coaching programs near you!